If you are a fan of the Matrix Trilogy of movies then you must be aware of the city named Zion in the movie.
Based on the name of the city, a new video-on-demand application has come up in the relative market named as TVZion. The application does use to be there in the past as well. However, for some reasons, the developer had to discontinue the same. Now, the developer has launched TVZion APK 2.0 for Android mobile/tablets. In this post, we are going to share with you the steps to download and install TVZion APK on your Android smartphone.
TVZion APK 2.0 lets you watch free movies and TV Shows on your Android device. However, there is a major featured added in version 2.0 of the application which doesn't exist in any other relative application as of now. The feature is that apart from movies & TV Shows, TVZion 2.0 provides the facility to stream anime content as well. Therefore, if you are a fan of anime, TVZion is the application that you must go for. Let us have a look at some more features of the application.
Stream Movies, TV Shows & Anime on TVZion APK 2.0 – Features
The prior version of TVZion APK was not ad-free. However, this time the developer has kept version 2.0 as ad-free but he is accepting donations in order to continue developing the application. Please note that if you like the application, you can donate Amazon Gift Cards as well to the developer.
Version 2.0 has got a completely revamped user interface.
Chromecast support is present in the application.
Installation on Android TV is possible with special optimizations available for Android TV.
The application is 100% free to use with no hidden costs or in-app purchases.
Inventory of the application is huge and the developer adds new content on a daily basis.
The entire content is available in high-definition.
Subtitles are available.
TVZion APK – Ignore Update Messages
Please note that, according to the developer, the update part is not proper. So, if you get any messages to update the application, please ignore the same as it will take you to a prior version. The developer is working to fix the issue.
Requirements | TVZion APK 
No! There aren't any special requirements for installing the application. Just make sure that your Android phone is up-to-date with the latest compatible OS. Also, your device requires having more than 1 GB of RAM for smooth playback of HD Content. Don't forget that internet connectivity does matter.
Everyone should try out VPN in order to keep your online activities secured with more privacy!
ATTENTION USERS | READ BEFORE YOU CONTINUE!!
We all know that your Internet Service Providers (ISP) and Government keep on tracking your online activities such as browsing history and much more. Your current IP address is much exposed and can be seen by anyone and maybe they will monitor your connection also. While you are browsing you might get into serious legal troubles if you are found playing copyrighted/licensed content, knowingly or unknowingly.
Streaming any movies online or visiting such sites are blocked in many countries or it is going to be a serious issue. We all recommend using VPN. Here is the Best Deal, you can easily avoid all this mess by using a VPN service. VPN will help you to hide all your complete online activities and promise you the utmost privacy and security. Finally, you are anonymous and safe!!
I have been tried and using a VPN service called ExpressVPN. It's really secure and offers utmost speedy connection. It supports various platforms like Android, iOS, Firestick, PC and much more. It assures complete privacy and security. Also, It comes with 30 days money back guarantee if you don't like their services.
Must Read:
BeeTV APK Download (Latest Working Update)
CyberFlix TV APK (C1berFlix TV Updated Version Download)
Download TVZion APK on your Android Devices. (

What's New ?

)
TVZion is much more advanced than any of its alternatives with improved UI and much more features. You will be able to stream out in Android TV along with your family by playing random episodes in one click.
Download Latest TVZion APK (Latest Version)
Changelog (TVZion APK v3.3.6):
Fixed Random Crashes (On Specific Devices) on 3.3.5
Fixed Attempted to fix failed to Initialize Errors.
Added Support for Dynamic External Players (Including SPMC).
Made Minor Changes to UI
The latest TVZion 3.3.1 version is pretty cool with much more features showcased. They have added much more and new sources and providers which will be beneficial for users to stream in and out. We will be listing out the latest features that have included in the latest update.
Introduced ZIONCLUB – A premium feature where you cached torrent streaming is provided and other features included like Advanced Meta Deta Detection, Link filtering, Improved Autoplay and much more.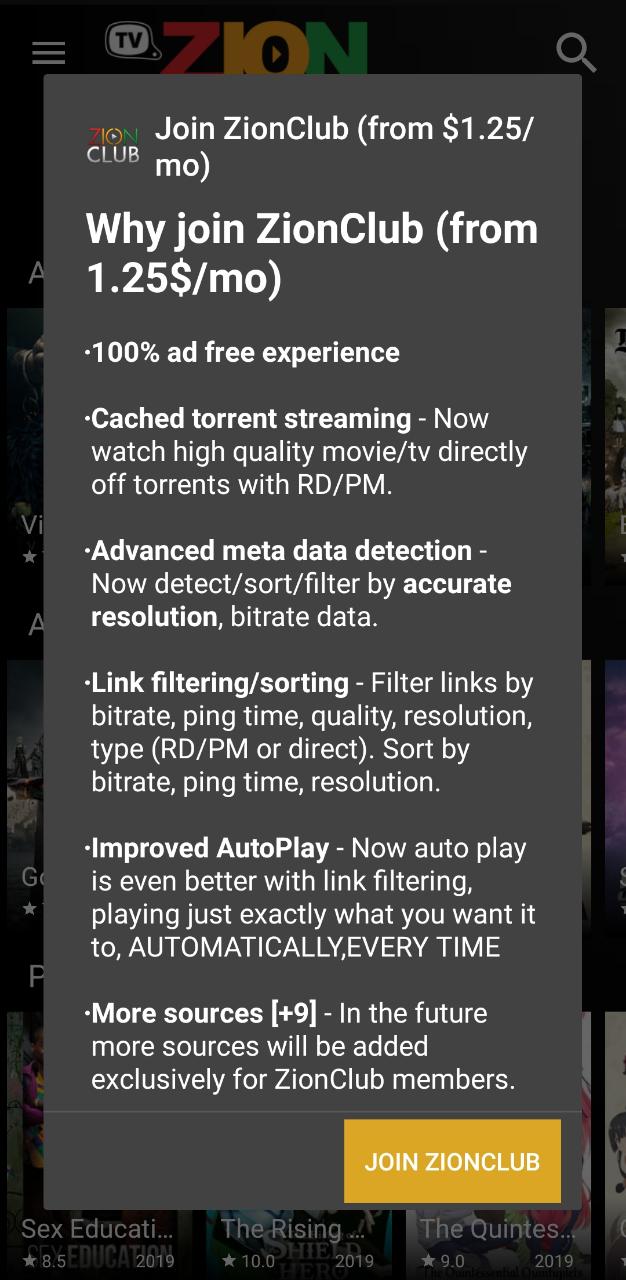 [ZIONCLUB]: Added season pack support for cached torrents. It's like the app will look out for the specific episodes inside full season cached torrents and pop up the link when its found.
[

ZIONCLUB

]- High-Quality sources added.
Added 12+ new sources for all users.
RapidVideo resolver added
Link Badges support added.
New Option Added – Disable RD for hosters.
Optimized link list shuttering.
 Install TVZion APK on Android Mobile/Tablets
Follow the below steps carefully to install TVZion 2.0 APK on Android mobiles and tablets.
Enable Unknown Sources on your Android Device
As a first, please navigate to Settings -> Security and toggle on the option of Unknown Sources. This enables you to download applications from 3rd party sources. We require doing this as TVZion is not available on Google Play Store.
After activating the option of Unknown Sources, please click here [Place Link Here] to download the latest TVZion APK 2.0 file on your Android smartphone.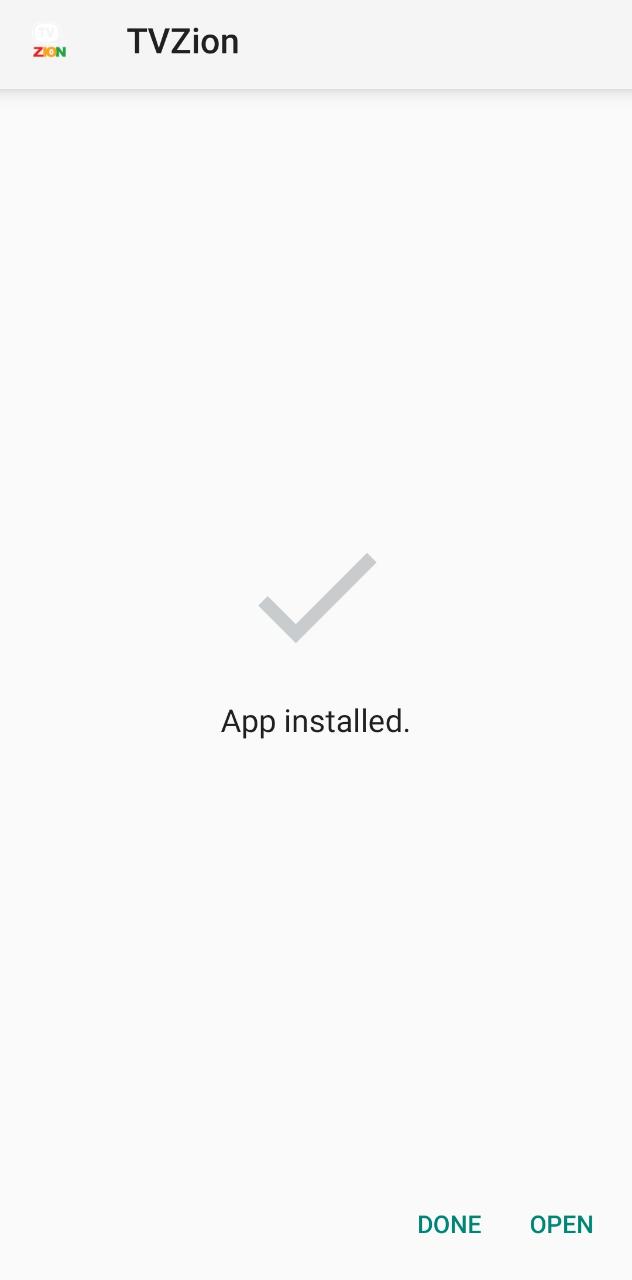 Tap on the APK File to install the application
After the download is over, please move to the download location and tap on TVZion APK file to initiate the installation process. Please provide the required access permissions to the application and continue with the installation process. Within a few minutes, the installation process will complete. Press on 'Finish' to come out of the installation screen.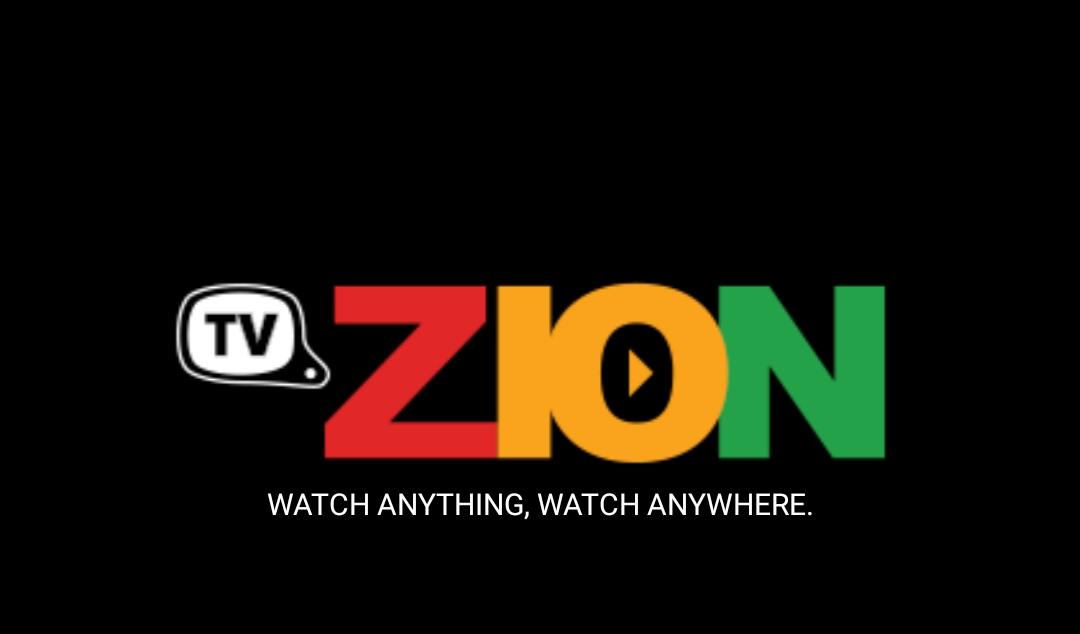 Launch TVZion APK and enjoy
Once the installation process is over, you can locate the icon of TVZion APK on the home screen of your Android smartphone or tablet. Please tap on the icon to launch the application. Welcome yourself to the world of movies and TV Shows. Unlimited entertainment is in your hands now.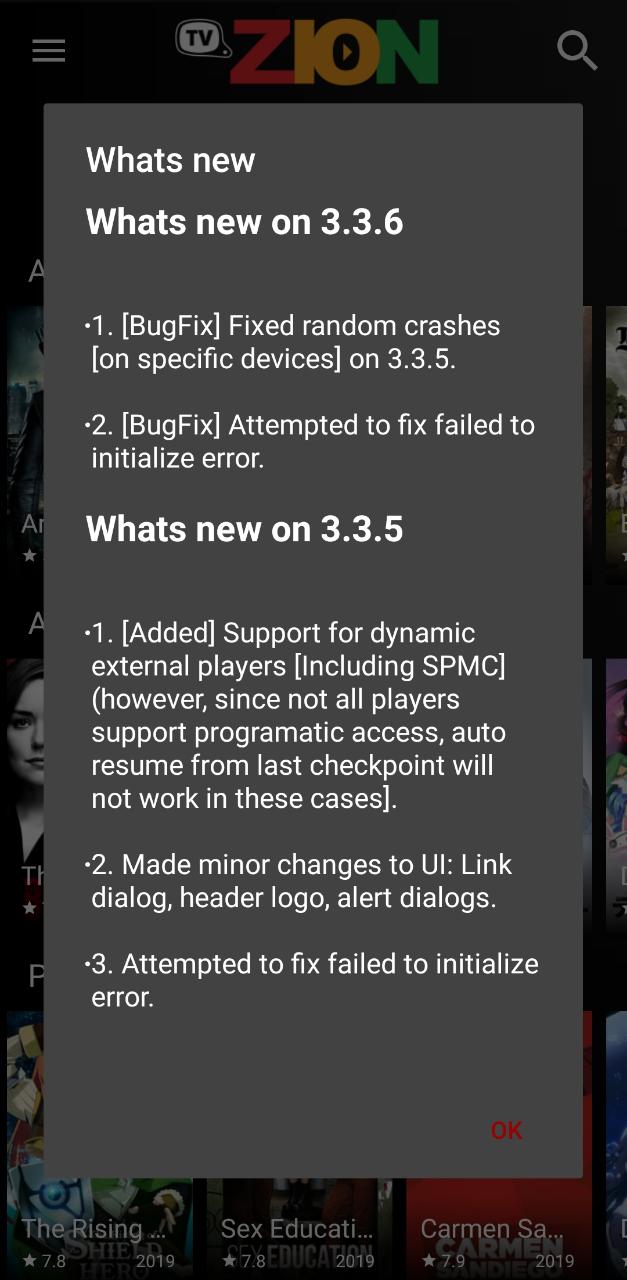 Check this Apps:   Morph TV App" & "Morpheus TV APK Download on Android".
How to Use TVZion APK on Android Devices
The interface of the application is very easy to navigate. Anime, TV Shows, and movies are present as separate sections and easily accessible. You can find your favorite content directly as well through the Search Bar on updated TVZion APK. Just tap on your favorite content to begin playback. Subtitles are present as well and can be added while playing the content.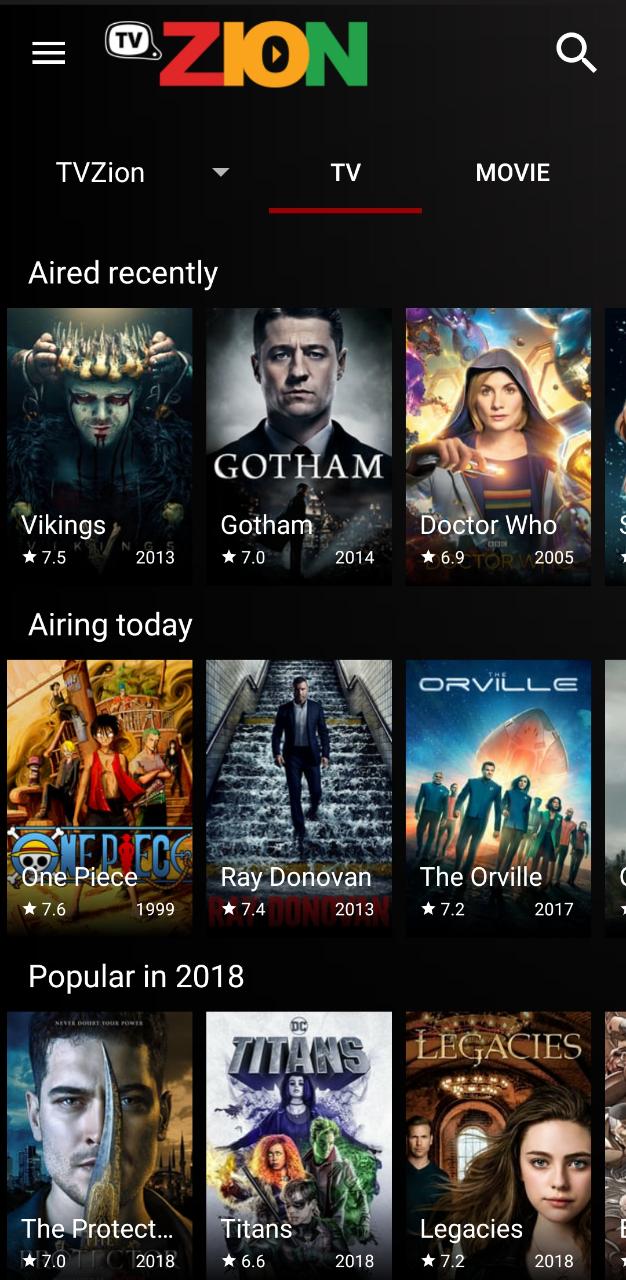 TVZion App Frequently Asked Questions – FAQs
What are the permissions to be enabled for TVZion?
You only have to enable the Unknown Sources option in order to get TVZion. This is because it is being downloaded from a third-party source. You will also have to allow temporary storage permission until the app gets installed.
Is there Real Debrid support in TVZion?
Of course, you can get the best streaming experience using Real Debrid. TVZion also lets you download your favorite entertainment contents into the device for free.
Can the videos in TVZion be viewed on external media players?
Yes, you can use video players like MX Player, VLC Media Player, etc to watch the videos in TVZion. You can also view the video contents using the in-built media player that supports many different video types.
Is Trackt supported in TVZion app?
TVZion supports Track.tv also. It gives you a whole new streaming experience on your devices.
Does TVZion allow casting the videos using Chromecast?
Of course, yes. You can cast all the videos and watch them on bigger screens like Firestick, Fire TV, etc using Chromecast. All the contents are in HD resolution and hence, TVZion provides you with the best quality entertainment while casting the videos.
Are there ads in TVZion app?
Not at all. TVZion app is completely free of ads. It will not disrupt your favorite entertainment. You can enjoy non-stop video streaming whenever you want.
Does TVZion provide subtitles to the video contents?
TVZion offers a huge section of subtitles to watch video contents from different parts of the world. There is a great list of languages to choose from. You can get subtitles in around 255 languages using this amazing streaming app.
In which devices can you install TVZion?
TVZion can be downloaded on any of the Android devices that work on version 5.0 or above. You can also download TVZion on your Amazon Firestick, Fire TV, Nvidia Shield, tablets, smartphones, etc. The app is perfect on all device platforms and offers the best user interface. TVZion is the fastest video streaming app you could ever get.
TVZion APK on Android Mobile/Tablets
Finally! You are all set to enjoy your favorite anime, movies, & TV Shows on your Android device using latest TVZion APK. Please note that if you face any issues during the installation or usage of the application, you can let us know about the same through the comments section provided below. We will provide you with a working solution for your instructional needs on a priority basis.