Cyberflix TV Not Working Error – Fix the Errors in Cyberflix TV: Cyberflix TV App is one of the most downloaded video streaming apps. It has a wide range of movies, TV shows and series in store for you. You can stream them online for free. Cyberflix TV APK is available for Android, Firestick as well as PC. The app has a simple and amazing user interface that ensures faster and safer streaming services. 
However, some users have recently reported certain issues while using Cyberflix TV. Some of the most common errors include no data available error and no link available error. The developers have offered the best tips and tricks to resolve such issues easily and stream unlimited entertainment on Cyberflix TV for free.
In this article, we have discussed all the errors reported by the users and easy steps to fix them as well. Also, check out: Typhoon TV APK Download on Android, it's the best alternative application to CyberFlix and Terrarium TV.
CyberFlix No Data, No Links Available & All Other Errors Fixed
Fix Cyberflix TV Not Working Errors on Android, Firestick, and PC: Cyberflix TV has gained huge attention because of the amazing range of movies and series in its database. Recently, there have been multiple error reports on the app and we are here to fix them all. Follow the procedures given below to fix the errors such as no data, no link, buffering, or crashing errors.
Do check out: Cinema HD APK Download on FireStick & Fire TV in 1 Minute.
Cyberflix TV – No Data Error & No Links Available
Many users have informed that they were not able to access Cyberflix TV. It doesn't show any data on the screen. Such an error may arise due to multiple factors and thus, you can try any of the following methods. If one of the methods doesn't work, move to the next method.
Open CyberFlix TV App from your home screen.

No Data Screen in CyberFlix TV App

Go to 'CyberFlix TV App' settings.

CyberFlix TV App Settings

In settings, Select 'source list refresh time interval (in seconds)' by scrolling down the screen.

Select this option – CyberFlix TV App

After selecting the above option, it gives you a popup saying that 'If the app keeps freezing while loading for links, please increase the value. You can increase the value to '15'.

Increase the value to 15 in CyberFlix TV

Clear 'Cache & Data' also from settings.
Done, now restart the application, and the 'No Data' issue would have been gone from our favorite app.
It surely works, if it doesn't fix your issue, do check other methods below.
Also, check out: CineHub App Download on FireStick & Fire TV [Steps].
Method 1 – Data Connectivity
No data error in Cyberflix TV may arise from an instability in the network connection. Make sure that you have a stable data connection and that the signal is strong. You can try rebooting the WiFi or reconnecting to the network to fix this issue. 
Method 2- Clear Cache
The cached files can be a major factor for the no data error in Cyberflix TV APK. You can follow the steps below to fix it.
Go to the Settings of your Android device.

Open the Applications menu and choose Cyberflix TV from the list.

Tap on the Storage option and hit the Clear Cache option.

Cleat Cache 'CyberFlix TV App'
The procedure might be different for some Android devices. However, clearing the cache is found to fix the issue.
Method 3 – Update Cyberflix TV
You may face the unavailability of data in Cyberflix TV if it is not updated regularly. Also, you should download Cyberflix TV from a safe source. It is suggested that you download Cyberflix TV APK from the official webpage given below. This will allow you to stream without interruptions. The app gives notification whenever a new update comes up.
   Download CyberFlix TV APK [LATEST]
Method 4 – Reinstall Cyberflix TV
No data availability can be seen when there are errors while downloading Cyberflix TV or the APK file gets corrupted. In such cases, you will have to uninstall Cyberflix TV from the device. Next, you have to reinstall Cyberflix TV from the official website.
Method 5 – Turn Off Adblockers
If you are using an adblocker along with Cyberflix TV, you should disable the app. This may interfere with the proper functioning of the streaming app. This has been tested to resolve the no data error in Cyberflix TV.
My favorite app: Cat Mouse APK v2.5 Download on Android [2020].
Cyberflix TV – No Link Available Error
Cyberflix TV collects information from different sources. So, if you are searching for a movie, the app displays the summary, ratings, cast, and other information about the content along with the streaming link. You can choose a particular link to play the video. However, Cyberflix TV cannot do anything in case a link doesn't work. Cyberflix TV tries to combine the best sources online. 
In case you face the no link error frequently, check your data connectivity. Also, you may wait for sometime before accessing the link. This error may be seen while trying to access new releases. Wait for the link to give proper access.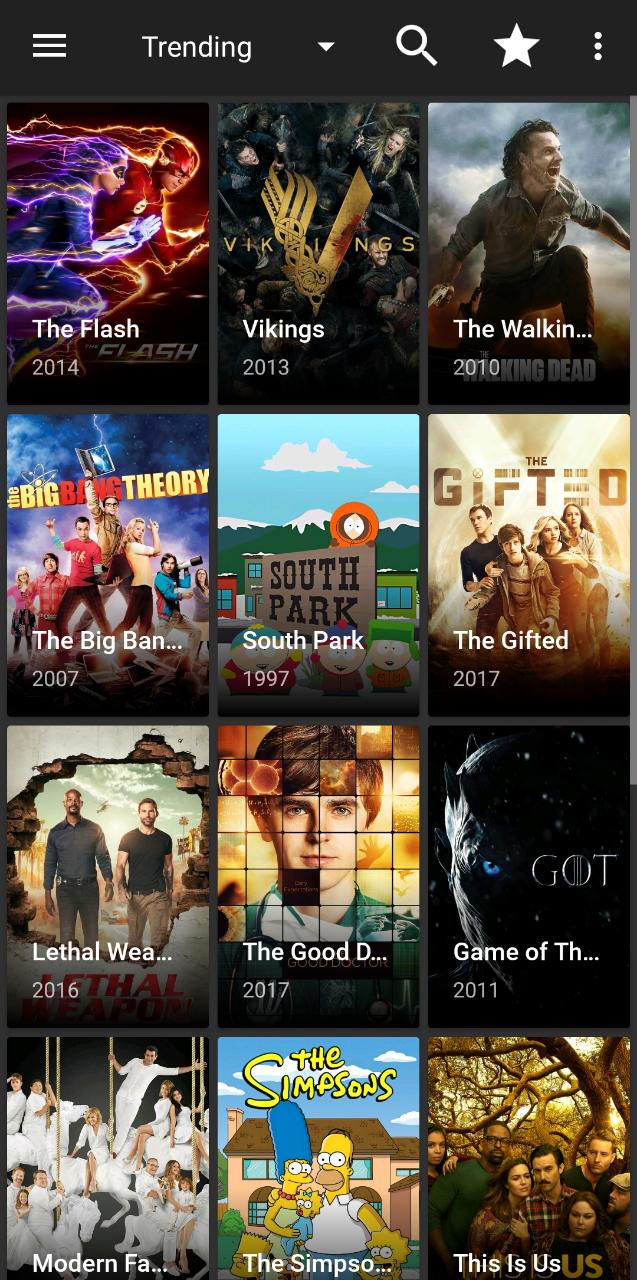 Cyberflix TV- Buffering and Crashing Errors
Some users have reported that Cyberflix TV shows frequent buffering lags or crashing issues. This can arise when the cached files load up. You are supposed to clean them regularly to ensure a smoother experience. 
Disable the WiFi connectivity.

Go to the Applications menu, choose Cyberflix TV, and open the Storage option.

Tap on the Clear Cache option.

Turn on the WiFi and launch Cyberflix TV.
If you are looking for alternative apps or similar apps like CyberFlix TV, check them below.
Conclusion – CyberFlix TV No Links Available & No Data Issue Fixed
Cyberflix TV is an awesome video streaming service with the best entertainment content from across the globe. The errors reported recently have been resolved effectively by the following instructions given by the developers. Make sure that you have proper internet connectivity while using Cyberflix TV on Android, Firestick, or PC.
Thank You.