Terrarium was undoubtedly one of the best apps for streaming high-quality movies and TV series. Unfortunately, it had to shut down.
Several apps like Cyberflix, TVZion, and more tried to take the place of Terrarium but had to face failure in their pursuit. In this post, we are going to talk about Typhoon TV APK and share with you the steps to install Typhoon TV APK on Firestick &Fire TV.
Typhoon TV is a fork of Titanium TV that allows you to stream movies and TV series in HD on a compatible device.
Check it out: "CyberFlix TV APK Download on FireStick & Fire TV Guide".
Typhoon TV APK on FireTV & Firestick – Features
If you are more of a TV series fan and hate having multiple apps to stream your favorites, then Typhoon TV APK can help you get rid of all those multiple apps. The platform of Typhoon TV hosts the best TV series that are running presently and also classics.
You can choose from various languages for the interface of the application.
Episodes of your favorite TV Series can be downloaded for offline viewing.
The app fetches multiple links to the same content. Hence, if one link is somehow not working, you can go with the other one.
It is up to you to decide which multimedia player you wish to utilize for content playback.
The application also hosts a calendar through which you can get to know the dates of premieres of the upcoming TV series.
Below are the steps that you require following to install Typhoon TV APK on Firestick.
Install Typhoon TV APK on Firestick & Fire TV [STEPS]
As a first, please toggle ON the option of 'Unknown Sources' on your Firestick. The option is present under Settings -> Device (My Fire TV) -> Developer Options.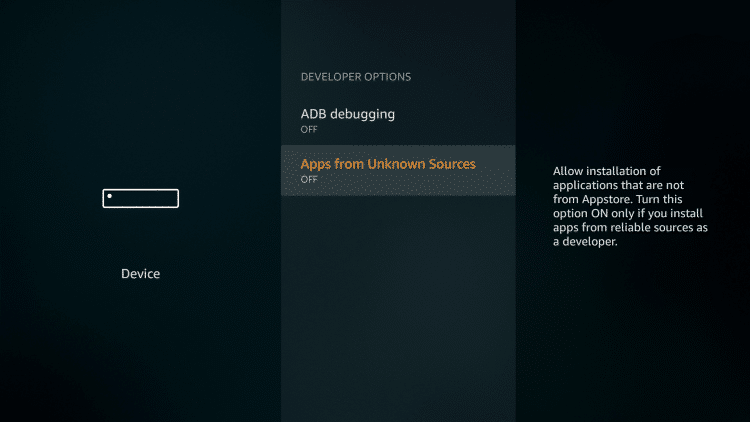 Next, please use the Firestick Search to look for the 'Downloader' application. The application comes with an orange-colored icon with a download arrow.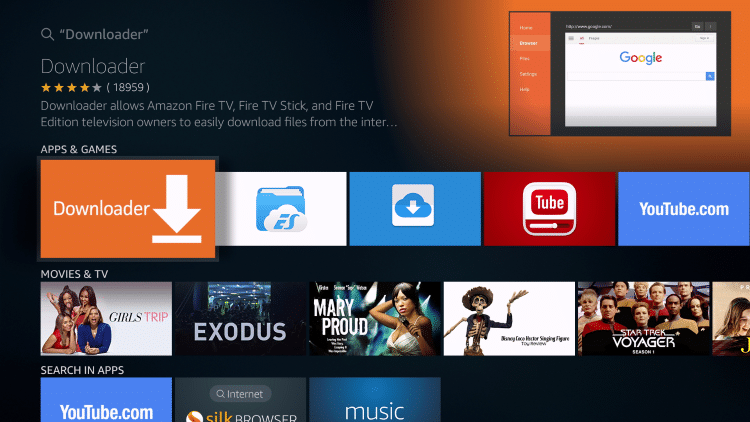 Install 'Downloader' on your Firestick.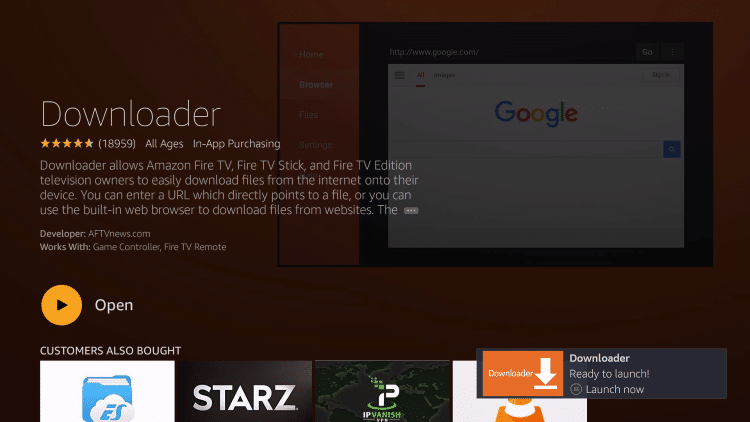 Launch the application and make your way to the 'Settings' tab from the menu on the left. Enable JavaScript here.
Next, simply move to the 'Home' tab and enter the following URL [

https://morpheustvapkdownload.com/typhoontv2.3.2.1.apk

].
Hit 'Go' and download the latest Typhoon TV APK file on your Firestick.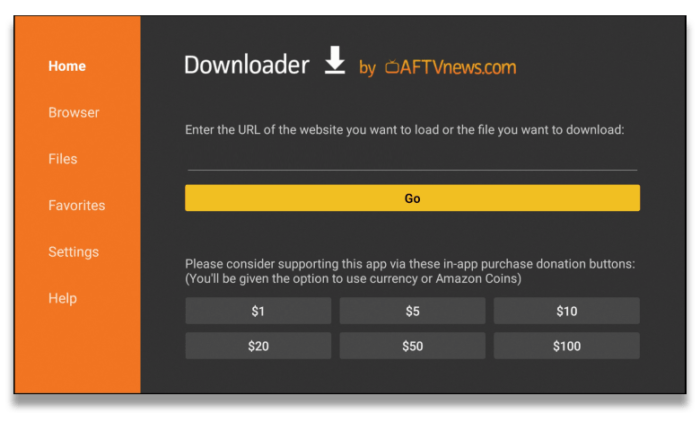 After the download is complete, your Firestick will launch a prompt asking whether you wish to install the APK file or not. Go ahead with the installation.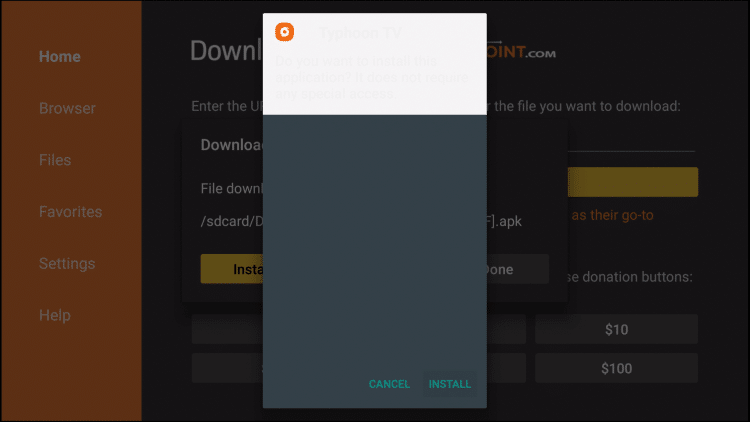 Hit 'Done' after successful installation and when your Firestick asks whether you wish to delete the APK file or not; please go ahead and delete the same to conserve space.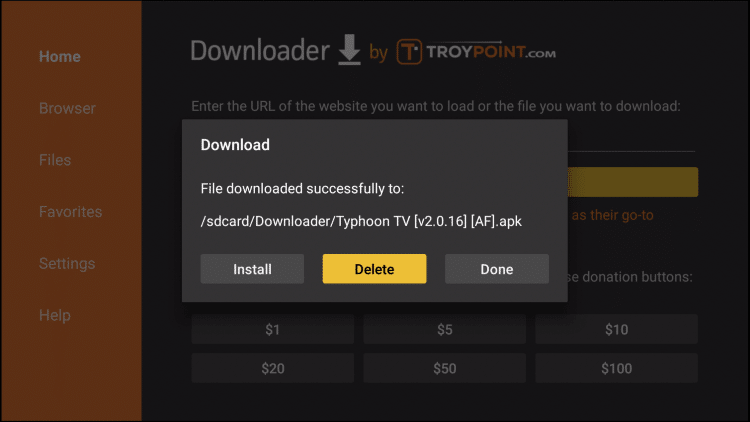 Now, move to the 'Your Apps and Channels' section and you will find the icon of Typhoon TV APK at the end of the list.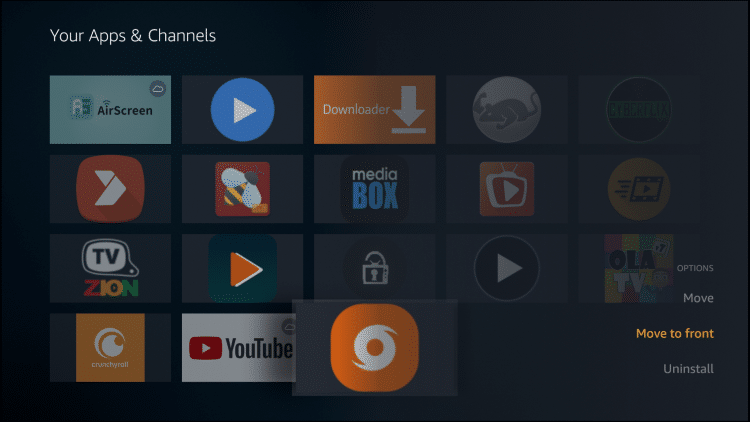 Bring it to the front, launch the application, and enjoy your favorite movies/TV series on the big screen of your television via the Firestick.
Typhoon TV – How to Use on Firestick & Fire TV?
Upon your first launch of the application, a gallery of popular TV series will come in front of you. You can either choose anyone from the gallery or search your favorite title. Under 'Settings' you can choose the app language, the default video player (MX or VLC), and even choose to filter out non-English TV shows.
Upon playback, you can choose whether you wish to activate subtitles and even choose the language for the subtitles.
Typhoon TV APK – Frequently Asked Questions (FAQs)
Q – Does Typhoon TV contain ads?
No! Though the application is free with no subscription or hidden charges whatsoever, there are no ads in Typhoon TV.
Q – Are subtitles available?
Yes! Typhoon TV supports subtitles in over 220 languages.
Q – Does Typhoon TV requires rooting when installing on Android smartphone?
No! The application doesn't demand you to root your Android smartphone for installation purposes.
Best Movie Apps on FireStick:
Cat Mouse APK Download on FireStick & Fire TV (LATEST UPDATE).
Cinema APK Download – Best Movies App on FireStick.
Typhoon TV APK on Firestick & Fire TV– Final Words
These were the steps to download and install Typhoon TV APK on Firestick. We hope we have answered all the questions regarding the application. However, if you have any further doubts or queries, you are welcome to shoot them down in the comments section provided below.
We will provide the required assistance on a priority basis.